St. Luke Foundation
Fundraising & Sponsorship
20th Annual St. Luke Benefit Golf Outing Wednesday, June 21, 2017
Join us for the 20th Annual St. Luke Benefit Golf Outing on Wednesday, June 21st at Arrowhead Golf Club.
All proceeds are dedicated to The St. Luke Foundation Annual Appeal which provides financial support to and for the residents of St. Luke Lutheran Community.
Thank you for your consideration. See you on the greens!
Deadline to designate 2017 Choice Dollars is MARCH 31, 2018
Thrivent Financial for Lutherans is offering Thrivent Choice Dollars for qualifying members to direct their charitable giving. Please consider choosing St. Luke Foundation to receive your Thrivent Choice Dollars. Visit www.thrivent.com/thriventchoice or call 1-800-847-4836 (select "Thrivent Choice" at the prompt). Members have until March 31, 2018 to designate dollars for 2017.
Since the program began, we have received Thrivent members have designated gifts totaling over $20,000 to to St. Luke Foundation. Thank you to each of you who make a difference in the lives of seniors at St. Luke Luthera Community!
How Can I Voice My Choice?
Qualifying members should receive letters from Thrivent informing them of the program and the amount of Choice Dollars they are eligible to direct. If you are uncertain about your eligibility, visit Thrivent Choice online, contact your local Thrivent Financial representative, or sign up for monthly email updates about Thrivent Choice. Just click on the Thrivent Choice link.
Together we make a big difference!
St. Luke Foundation Care Brick Order Form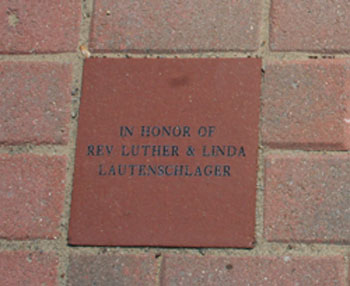 Click the brick to learn how to make a lasting contibution to the St. Luke Foundation.